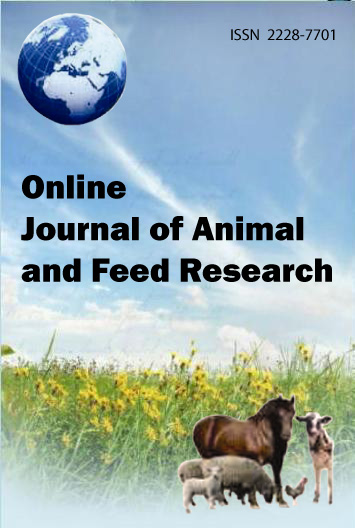 O
nline

J

ournal of

A

nimal and

F

eed

R

esearch
ISSN: 2228-7701
Editors-in-Chief
Dr. Habib Aghdam Shahryar, PhD, IRAN;
Dr. Saeid Chekani Azar, PhD, TURKEY
...view editorial board
Journal metrics: h5-index=9; h5-median=12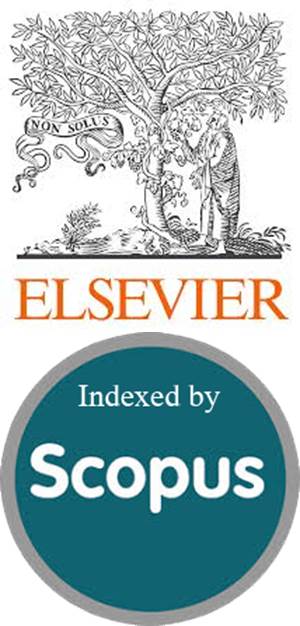 » Indexed/covered by Scopus (CiteScore: 0.4), CABI, CAS, Ulrich's™, GALE, HINARI, NSD, BASE, ZDB, ICV, EZB,...details

» Open access full-text articles is available beginning with Volume 1 No.1.

» This journal is in full compliance with BOAI.
» Copyright & Publishing Rights Policy ...details
» High visibility of articles over the internet.

» Publisher Item Identifier ...details
» This journal encourage the academic institutions in low-income countries to publish high quality scientific results, free of charges... view Review/Decisions/Processing/Policy
Board Member Certificate: OJAFR active members were Dr. Addis Getu, Dr. Hamid Mohammadzadeh

...full information
OJAFR Submission and Acceptance Rates

Year

Submission

Acceptance

2011

79

60 (75.9%)

2012

118

92 (77.9%)

2013

109

46 (45%)

2014

72

28 (38.8%)

2015

64

30 (46.8%)

2016

39

18 (46.1%)

2017

44

24 (54.5%)

2018

39

26 (66.6%)

2019


68

37 (54.4%)

2020

103

43 (41.7%)

The estimated time from submission to reviewer decision is 4-6 weeks; for the preliminary assessment is 14 days.

s


Frequency: Bimonthly

Current Issue: 2021, Vol: 11, No: 5 (September 27)

DOI Prefix: 10.51227

Publisher: SCIENCELINE

Online Journal of Animal and Feed Research is an international peer-reviewed journal, publishes the full text of original scientific researches, reviews, and case reports in all fields of animal and feed sciences, bimonthly and freely on the ınternet ...view full aims and scope
TABLE OF CONTENTS [In press]
---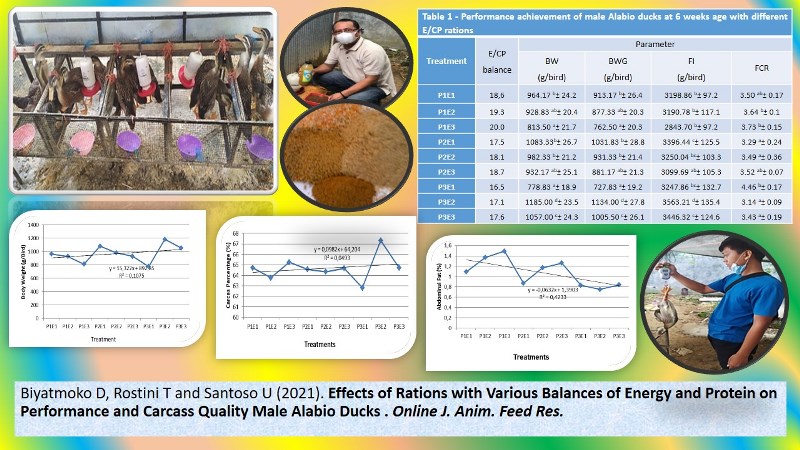 Research Paper
Effects of rations with various balances of energy and protein on performance and carcass quality of male Alabio ducks
Biyatmoko D, Rostini T, and Santoso U.

Online J. Anim. Feed Res., 11(5): 157-164, 2021; pii: S222877012100024-11
DOI: https://dx.doi.org/10.51227/ojafr.2021.24

---
Monieziosis of Soviet Merino sheep in Astrakhan region in the Russian federation

Abdelhamid M, Zakharina N and Pudovkin N.

Online J. Anim. Feed Res., 11(5): 165-170, 2021; pii: S222877012100025-11
DOI: https://dx.doi.org/10.51227/ojafr.2021.25

---
Chemical and microbiological quality of phytobiotics from blends plant with different fermentation ripening
Utama CS, Sulistiyanto B, and Sumarsih S.

Online J. Anim. Feed Res., 11(5): 171-179, 2021; pii: S222877012100026-11
DOI: https://dx.doi.org/10.51227/ojafr.2021.26

---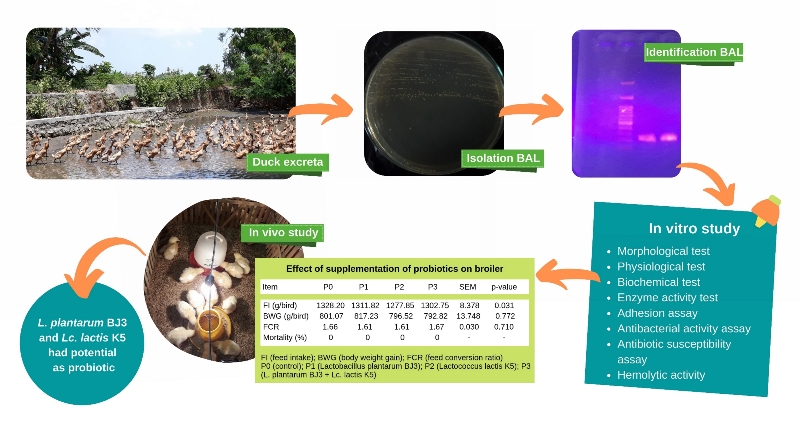 Research Paper
Evaluation of Lactobacillus plantarum and Lactococcus lactis isolated from duck excreta as potential probiotics for chicken nutrition
Ludfiani DD, Asmara W, Wahyuni AETH, Astuti P, Putri MThK, and Ridwan NF.

Online J. Anim. Feed Res., 11(5): 180-188, 2021; pii: S222877012100027-11
DOI: https://dx.doi.org/10.51227/ojafr.2021.27

[Abstract] [Full text-PDF-inpress]
---