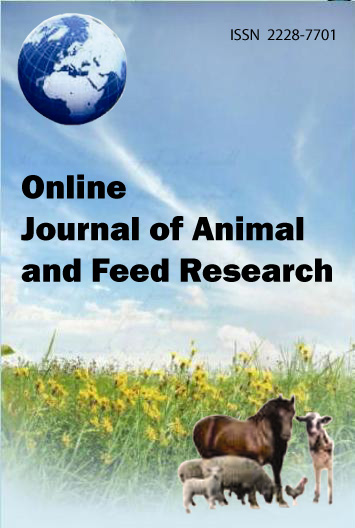 O
nline

J

ournal of

A

nimal and

F

eed

R

esearch
Editors-in-Chief:
Dr. Habib Aghdam Shahryar, PhD, Associate Professor, IRAN; Dr. Saeid Chekani Azar, PhD, TURKEY
View full editorial board

Journal metrics: h5-index=9; h5-median=12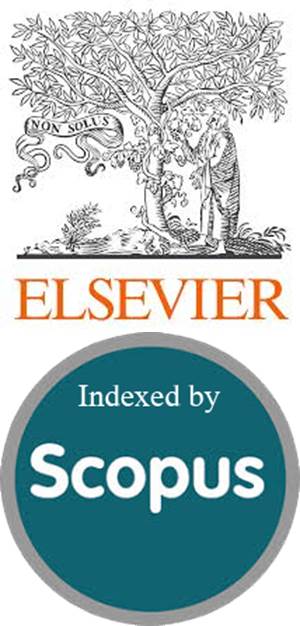 » Indexed/covered by Scopus, NLM Catalog, CABI, CAS, Ulrich's™, GALE, HINARI, NSD, BASE, ZDB, ICV=88.39, EZB ...details

» Open access full-text articles is available beginning with Volume 1 Issue 1.

» This journal is in full compliance with BOAI.
» Copyright & Publishing Rights Policy ...details
» High visibility of articles over the internet.

» Publisher Item Identifier ...details
» This journal encourage the academic institutions in low-income countries to publish high quality scientific results, free of charges... view Review/Decisions/Processing/Policy
Board Member Certificate: OJAFR active members were Dr. Addis Getu, Dr. Hamid Mohammadzadeh

...full information
OJAFR Submission and Acceptance Rates

Year

Submission

Acceptance

2011

79

60 (75.9%)

2012

118

92 (77.9%)

2013

109

46 (45%)

2014

72

28 (38.8%)

2015

64

30 (46.8%)

2016

39

18 (46.1%)

2017

44

24 (54.5%)

2018

39

26 (66.6%)

2019


68

37 (54.4%)

2020

68

33 (48.5%)

The estimated time from submission to reviewer decision is 3-4 weeks
Partner Journals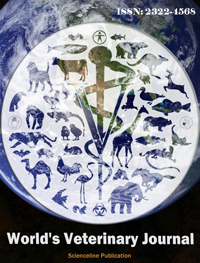 Frequency: Bimonthly

Current Issue: 2020, Vol: 10, No: 5 (September 27)

Publisher: SCIENCELINE

Online Journal of Animal and Feed Research is an international peer-reviewed journal, publishes the full text of original scientific researches, reviews, and case reports in all fields of animal and feed sciences, bimonthly and freely on the ınternet ...view full aims and scope
---
Effects of trehalose supplementation on post-thaw sperm quality of honey bee drones.
Nur Z, Seven Çakmak S, Çakmak İ, Onder NT, Gokçe E, Ustuner B, Alcay S, Toker MB, Soylu MK

Online J. Anim. Feed Res., 10(5): 191-196, 2020; pii: S222877012000027-10
---
Implementation of community based breeding program to improve growth rate and milk production performance of abergelle goat.
Amare B, Gobeze M and Wondim B.

Online J. Anim. Feed Res., 10(5): 197-202, 2020; pii: S222877012000028-10
---
Prevalence of ectoparasites in small ruminants (case: afar region of Ethiopia).
Feki E, Gebre S, Shumet A, Gobena Y, Mohammed H, Gebregergious A.

Online J. Anim. Feed Res., 10(5): 203-209, 2020; pii: S222877012000029-10
---
Study of the utilization of RIM (refresh microorganism) in sugarcane.
Sudiarso and Prihandarini R.

Online J. Anim. Feed Res., 10(5): 210-215, 2020; pii: S222877012000030-10
---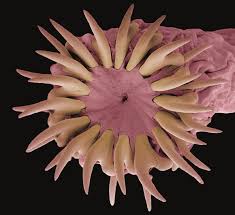 Review
Systematic review on gastrointestinal helminths of domestic ruminants in Ethiopia.

Fentahun T.

Online J. Anim. Feed Res., 10(5): 216-230, 2020; pii: S222877012000031-10
---
Influence of pelleted browse-based supplements fed with a basal diet of Andropogon gayanus hay on intake, digestibility, growth and haemato-biochemical indices in West African Dwarf goat.
Adjorlolo L, Ampong E, Mensah-Bonsu A and F Obese.

Online J. Anim. Feed Res., 10(5): 231-239, 2020; pii: S222877012000032-10
---
Phenotypic characterization of genetic resources of indigenous cattle in West Gondar zone of Ethiopia.
Emru E, Abegaz S, Getu A, Mengistu A, Fantahun T.

Online J. Anim. Feed Res., 10(5): 240-250, 2020; pii: S222877012000033-10